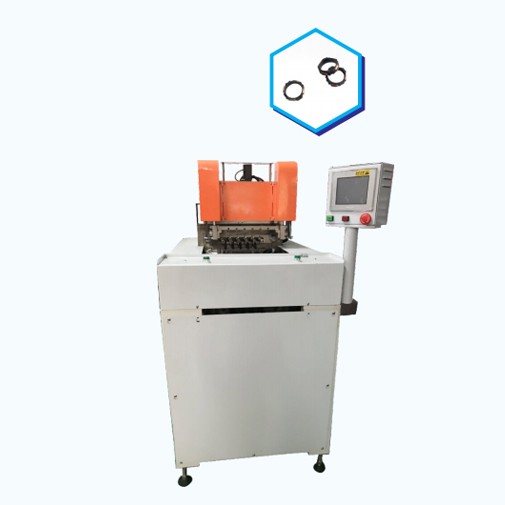 The machine adopts automatic control system to realize a series of actions such as automatic winding, winding terminal and automatic reversing, etc: the machine can be one-time take put
the skeleton, one-time around the four coil skeleton, automatic terminals winding, production efficiency, filled the domestic and foreign pure manual, there is no corresponding automatic coil winding machine technology gap
Specialty:
★ 4 stations work at the same time, each station can be independently adjusted, control the temperature, more refined, meet the requirements of high quality products.
★ Automatic reversing mechanism, after winding the coil can automatically reverse, do not need to participate in the manual action, to ensure the consistency
★ Servo tension controller, more stable output tension!
★ Personalized interface, simple debugging does not need to connect to the computer, easy to operate, easy to learn!
★ Program adjustment visualization, fault alarm at any time, even if people do not know the machine can quickly find the problem point, quickly troubleshooting.