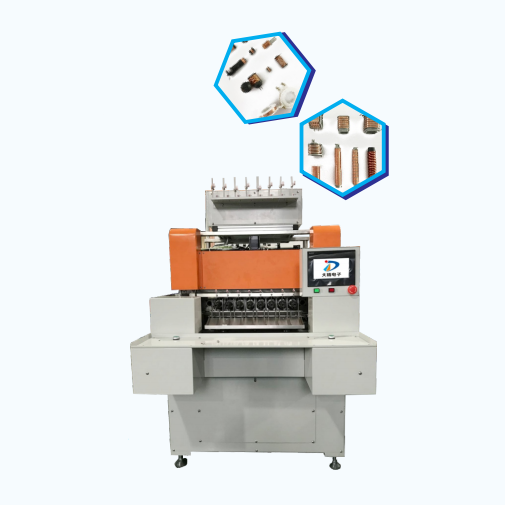 The machine is through the special control technology, has realized the common skeleton winding through the CPU control carries on the automatic winding and winding terminal, the multi-strand stranded wire, as well as the automatic feeding and blanking function.
Specialty:
★ The machine adopts 8 stations with large wheelbase (the shaft spacing can be specified); Automatic feeding and blanking and multi - strand twisting function.
★ The control system of this model adopts Yaskawa servo control, so the stability and high efficiency of the slot position can be ensured.
★ This series of machine can also produce the winding of sensor coil to achieve high precision on neat winding.