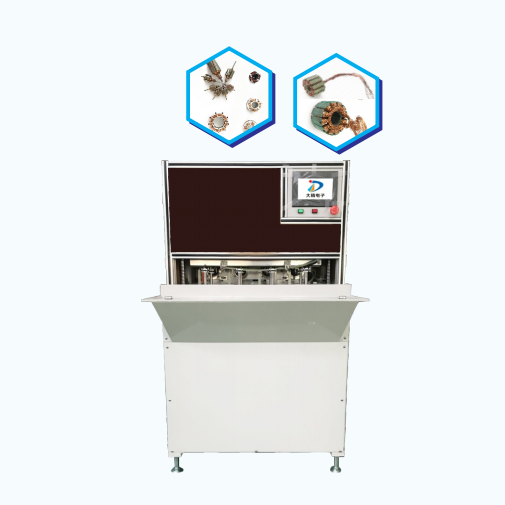 The machine is through the special control technology, has realized the miniature outer rotor full automatic winding and winding terminal function;it is mainly a winding machine for small armature motor.
Specialty:
★It adopts the method of turning feeding and blanking the material, at the same time of automatic winding of the machine, the operator can take and put the product, which improves the production efficiency.
★This control system of this model adopts Yaskawa servo control, so the stability and high efficiency of the slot position can be ensured.
★ This series of machine adopts sinking waste line collecting device to ensure all waste lines enter into the line slot accurately, which solves the problem of waste line flying randomly and
eliminates the hidden danger of electrical short circuit caused by waste line
★ This series of models use simple replacement fixture system, can be completed in a few minutes to change the style.