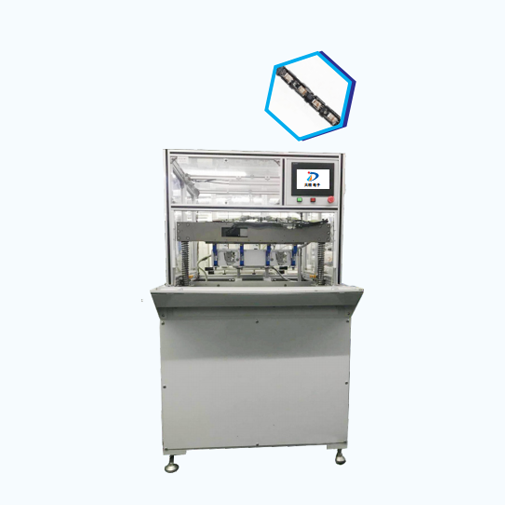 The machine is aimed at canceling the connection circuit board of automobile igniter and replacing the function of circuit board with copper wire to ensure the same effect and life and save the cost of circuit board. Reduce installation and welding labor costs while ensuring product stability and efficiency.
Specialty:
★ The control system of this model adopts Yaskawa servo control, so the stability and high efficiency of the slot position can be ensured.
★ This series of machine adopts sinking waste line collecting device to ensure all waste lines enter into the line slot accurately, which solves the problem of waste line flying randomly and eliminates the hidden danger of electrical short circuit caused by waste line.
★ This series of models use simple replacement fixture system, can be completed in a few minutes to change the style.
★ This series machine adopts more humanized interface, simple modification of parameters can be completed without connecting to the computer.