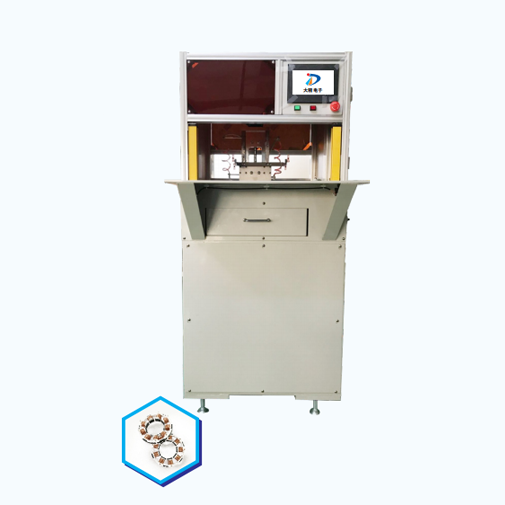 The machine is through the special control technology, has realized the miniature outer rotor full automatic winding and winding terminal function
Specialty:
★ It is equipped with a nozzle reversing mechanism and a wapping function,it is also applicable to out rotor winding.
★ winding is possible through the nozzle vertical movement and the swing of the core.
★ It is possible to change specs of stack heights and number of poles by program setting.